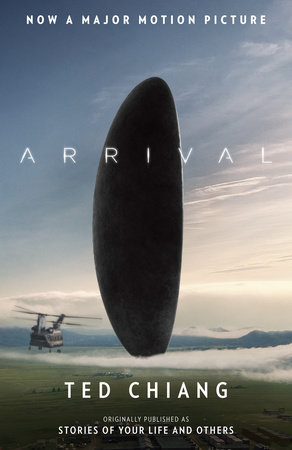 I've devoted this round of my tournament of short stories to science fiction and fantasy tales.  I've just enough anthologies to make it interesting, though I'm going to stretch the genre to include magical realism and people who included some SF/F in their books.
It may be a challenge, but it should be fun.
Science fiction and fantasy, even at their darkest, are fun.
For this round I ran the first two stories in The Best Science Fiction of the Year Volume VII (2012)  which are The Contrary Gardner" by Christopher Lowe and "The Woman who Fooled Death Five Times"  by Eleanor Arnason against the first two in Ted Chiang's anthology Arrival, which was originally called Stories of Your Life and Others
While I liked both of the stories in The Best Science Fiction of the Year, especially Ms Arnason's story, the round goes to Ted Chiang.
The first of Mr. Chiang's stories, "The Tower of Babylon," follows a new worker assigned to the upper portion of a giant construction project, a Tower of Babel.  I enjoyed the story for the remarkable world building it entailed.  Just how would such a project, a tower aiming to reach heaven, work.  The logistical support needed, how materials and messages would move upwards, all sorts of details are "realistically" imagined in Mr. Chiang's tale.  When the workers finally do break through and reach heaven, what they find there both surprised me and came as something I should have guessed all along.
The second Ted Chiang story "Understand" may not be his own take on the Daniel Keyes  "Flowers for Algernon"  but it's hard to read it without thinking this.  The story concerns the discovery of a compound that increases human intelligence by replacing the parts of the brain destroyed due to severe injury.  One man is given a dose which makes him so intelligent that he becomes a national security threat.  Before the scientists can stop him, he gives him self several more doses making him into a kind of super brain, capable of figuring out how to control people by reading their behavior to discover what their triggers are.  While I expected him to meet his end like the hero of Mr. Keye's novel does once the treatment begins to wear off, instead he meets another patient who is even smarter than he is.
I've read a lot about Ted Chiang lately but never read him before. He really is as good as they say he is.
So, Ted Chiang advances to the next round.